A Tennessee native, Dustin Bowen grew up around the working class; a group of individuals who worked to make ends meet but never dreamed outside of small town life. But for Dustin, small town living was not enough.
Dustin found meaning in exploring the world through the lense of creativity; music, art & cars were the primary outlets that drove Dustin to dream big and never settle.
At 21 he left college and pursued a career as a touring musician. It was there that Dustin found himself engaging in conversation about the boots he was wearing rather than the music he was playing.
As a musician, what you wore was just as important as how you played. For Dustin, the perfect pair of boots made the best musician better. But the current state of bootwear wasn't enough.
Dustin started designing boots with different, creative styles that took the history and tradition of bootmaking and brought it into the future.
He eventually landed a 7-year-long opportunity with a major boot brand and started to create custom boots for celebrities, musicians, and an entirely new demographic of individuals who wouldn't have ever considered wearing boots.
Dustin designed & built new ways to wear boots, pushing the boundaries of what was considered kosher within the industry.
It's because of this creative shift that Dustin has been sought after by clients like Post Malone, Thomas Rhett, Midland and Kings of Leon.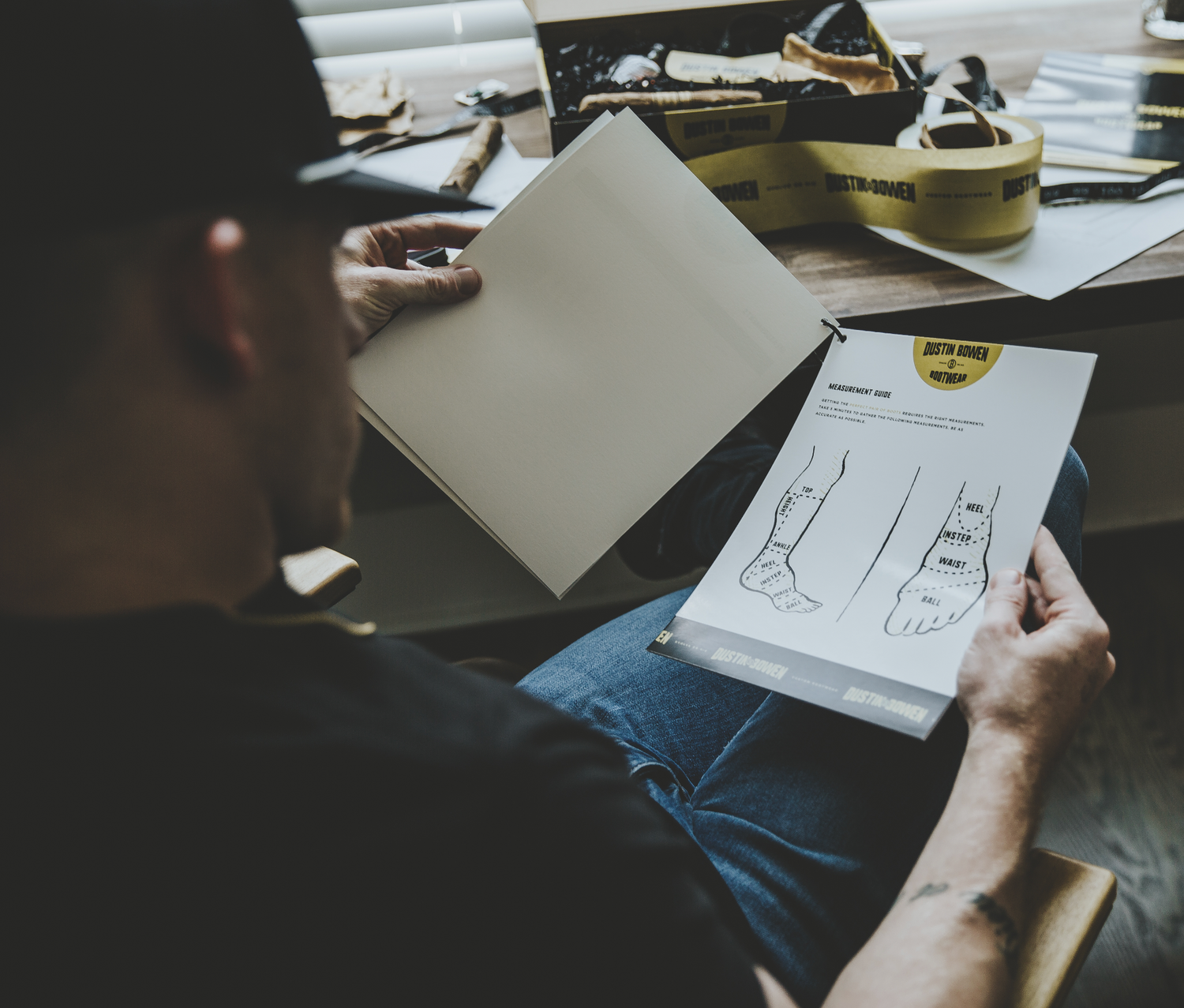 Dustin realized that you have to consider the traditions of the past while laying the foundations for the future of modern bootwear.
It's from this modern approach to bootwear that Dustin is establishing a new tradition, changing forever what has historically been known as "the cowboy."